The Entrepreneurs' Events Calendar

2021
Welcome to the 2021 edition of the Evolution Capital Technology Entrepreneurs Events Programme, a series of bespoke networking events designed to bring TMT business owners together.
Experts at unlocking hidden value
Evolution Capital is proud to have advised hundreds of entrepreneurs over the years, helping them realise their business objectives. We advise management teams and shareholders of privately-owned and publicly listed businesses on business sales, M&A transactions and raising capital. To date, we have worked on over 75 transactions worth a combined £503m.
However none of this would be possible without connecting people - and that is what our events programme aims to achieve.
Our seminars, workshops, industry luncheons and sporting events - all at best-in-class venues - will not only offer invaluable advice and insight into the dynamic TMT sector but will also enable entrepreneurs to make long-lasting and fruitful business relationships.
The programme has attracted over 2000 technology business owners since the programme was launched in 2005. We look forward to welcoming you in 2021.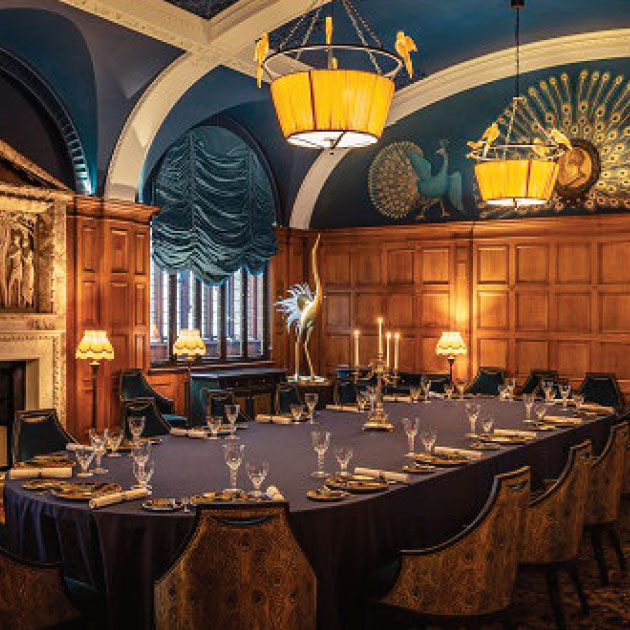 9th December
Evolution Capital Christmas Luncheon
L'oscar
Three-course Christmas luncheon followed by networking and informal round-table discussions.
Join us as we wrap up 2021 with a delicious Christmas lunch and look forward to 2022.
Inspired by turn-of-the-century decadence and London's dandiest playwright, L'oscar enfolds guests in a world that's given to theatrics and partial to pleasure. It's the perfect location to enjoy some top-class networking and a 15-minute talk about M&A prospects in the TMT sector from Evolution Capital corporate finance experts.
Itinerary: 9 DEC 2021
12:00 Welcome drinks
13:00 Discussion
13:15 Three-course luncheon private dining 'The Committee Room' and networking
15:00 After lunch discussion
L'oscar
2-6 Southampton Row, Holborn, London WC1B 4AA
Wednesday 27th Ocotber 2021
e-Accelerator Regularity Rally and Luncheon at Goodwood Motor Circuit
Join our directors for this year's client motorsport experience.
The e-Accelerator Regularity Rally will be an extraordinary driving experience for ICT business owners, the perfect opportunity to test your performance, explore the beautiful Sussex Downs, visit historic venues, and connect with likeminded ICT entrepreneurs.
Itinerary
09:00 – Rendezvous at Targa-Florio Cars
Insight from William Targa
09:30 – Commence Route through the Sussex Downs
10:00 – Arrival at Cowdray Park
11:00 – Back on the road
12:00 - Arrival at Goodwood
12:30 – Lunch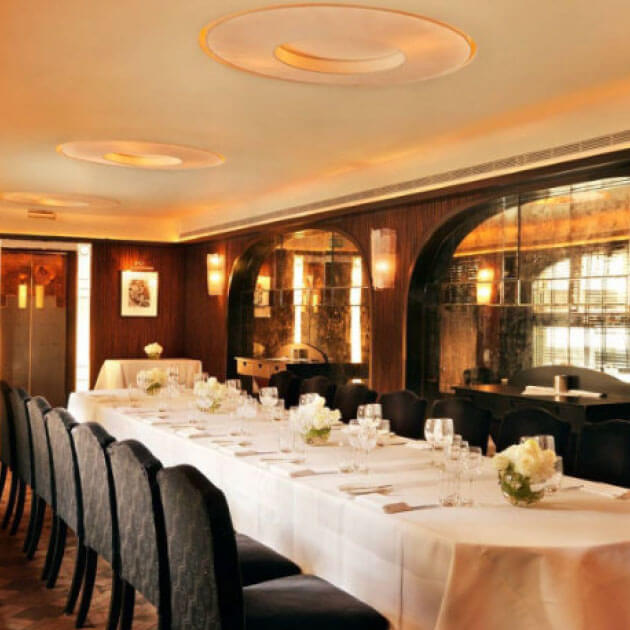 23rd September
Dinner at the Savoy
The Savoy
Exclusive dinner with like-minded business owners and informal discussion on how to value your business. A must-attend event for technology and telecoms business owners thinking of selling within the next five years. Join our advisers for a confidential and no commitments one-to-one valuation workshop.
The evening kicks off with a confidential and no commitments one-to-one valuation workshop. Afterwards, there will be a dinner with senior acquirers from the sector, who will give their insight into how they value businesses and what makes a good acquisition strategy.
Full appraisal of your company.
Where you stand in the current market.
A detailed presentation about how Evolution Capital will add value.
Exit strategy & timeframe.
A snapshot of the M&A and sales process.
Itinerary: 23 SEP 2021
19:00 Welcome drinks
19:15 Three course dinner
After dinner discussion
D'Oyly Carte Room
Strand, London WC2R 0EU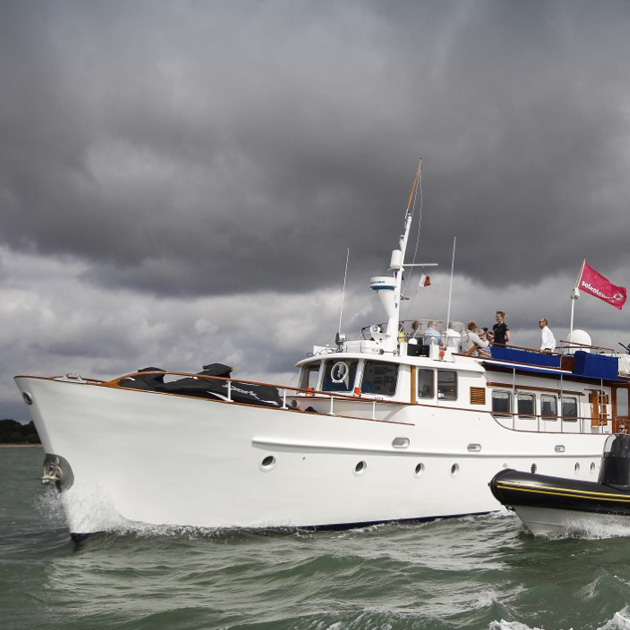 2nd August
e-Accelerator Yacht Event
Port Hamble Marina
On Monday 2nd August, join us aboard 'Sea Fin', a 75ft charter yacht. The yacht will be the perfect place to watch the spectacle of Cowes Week for the soft launch of our new service, e-Accelerator™..
Our guests will be greeted with prosecco upon arrival, a light breakfast, three course lunch overlooking Osbourne Bay, and complimentary bar.
We will be stopping at Cowes to enjoy the shoreside entertainment and a drink at the renowned Royal Ocean Racing Club.
DJ Zigs will deliver chilled summer vibes, as well as commentary on the Cowes Week races from John Grandy, a distinguished race officer and member of the prestigious Royal Yacht Squadron.
Itinerary: Monday 2nd August
10:00 Boarding at Port Hamble
10:30 Prosecco & Introductions
11:00 Set off & Insight from Entrepreneurs
12:30 Lunch Served
14:30 Race commentary and DJ
17:00 Disembark at Port Hamble
Port Hamble Marina
Satchell Lane, Hamble-le-Rice, Southampton SO31 4QD
***NOTE: (May be updated as we finalise the event)***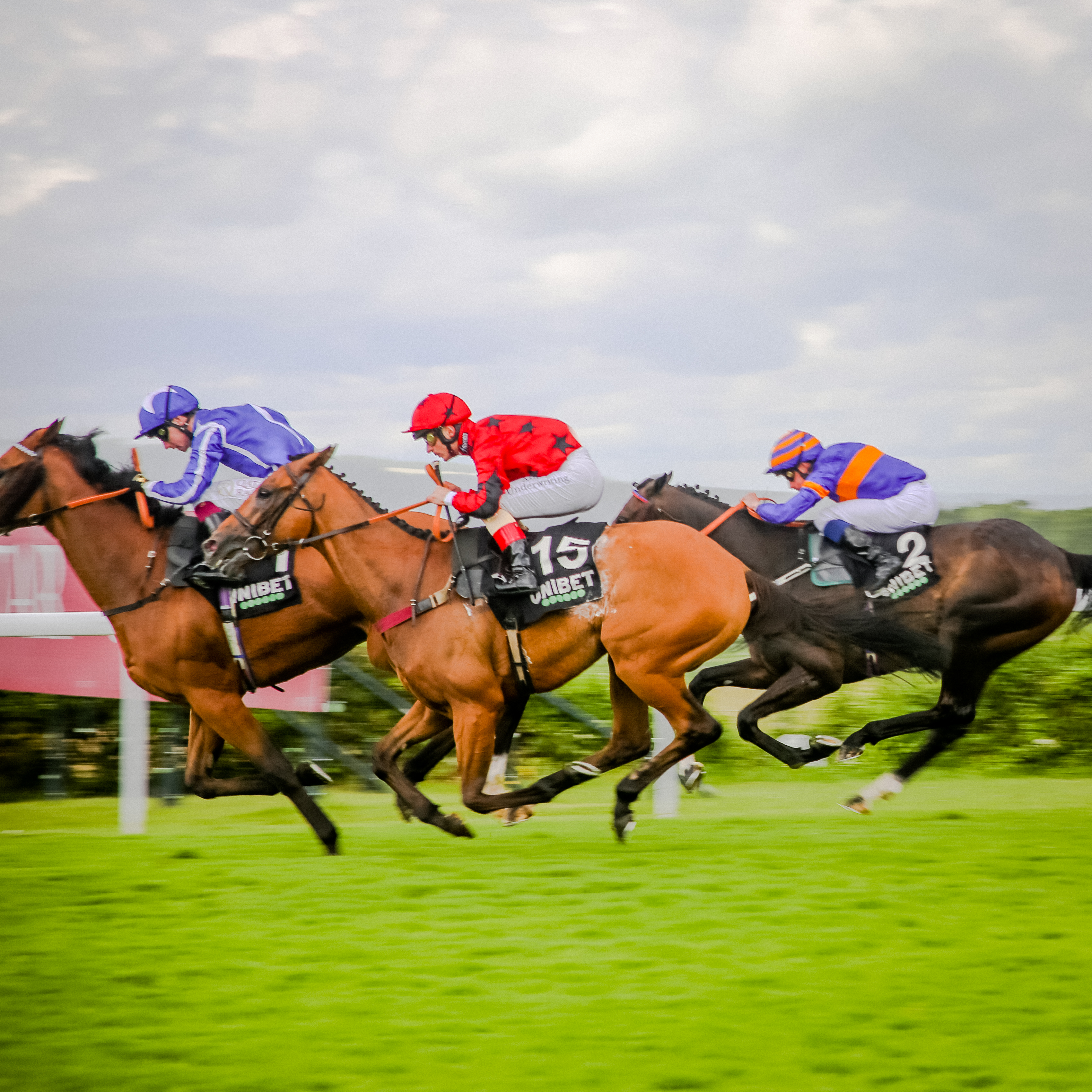 Friday 30th July 2021
Glorious Goodwood
Goodwood Racecourse
Join us for a quintessentially British day at the beautiful grounds of Goodwood to enjoy the horseracing.
Itinerary: 18 JULY 2021
11:00 Arrival at Goodwood
12:00 Champagne and Lunch
13:25 First Race
17:20 Final Race
19:30 Hospitality Bar Closes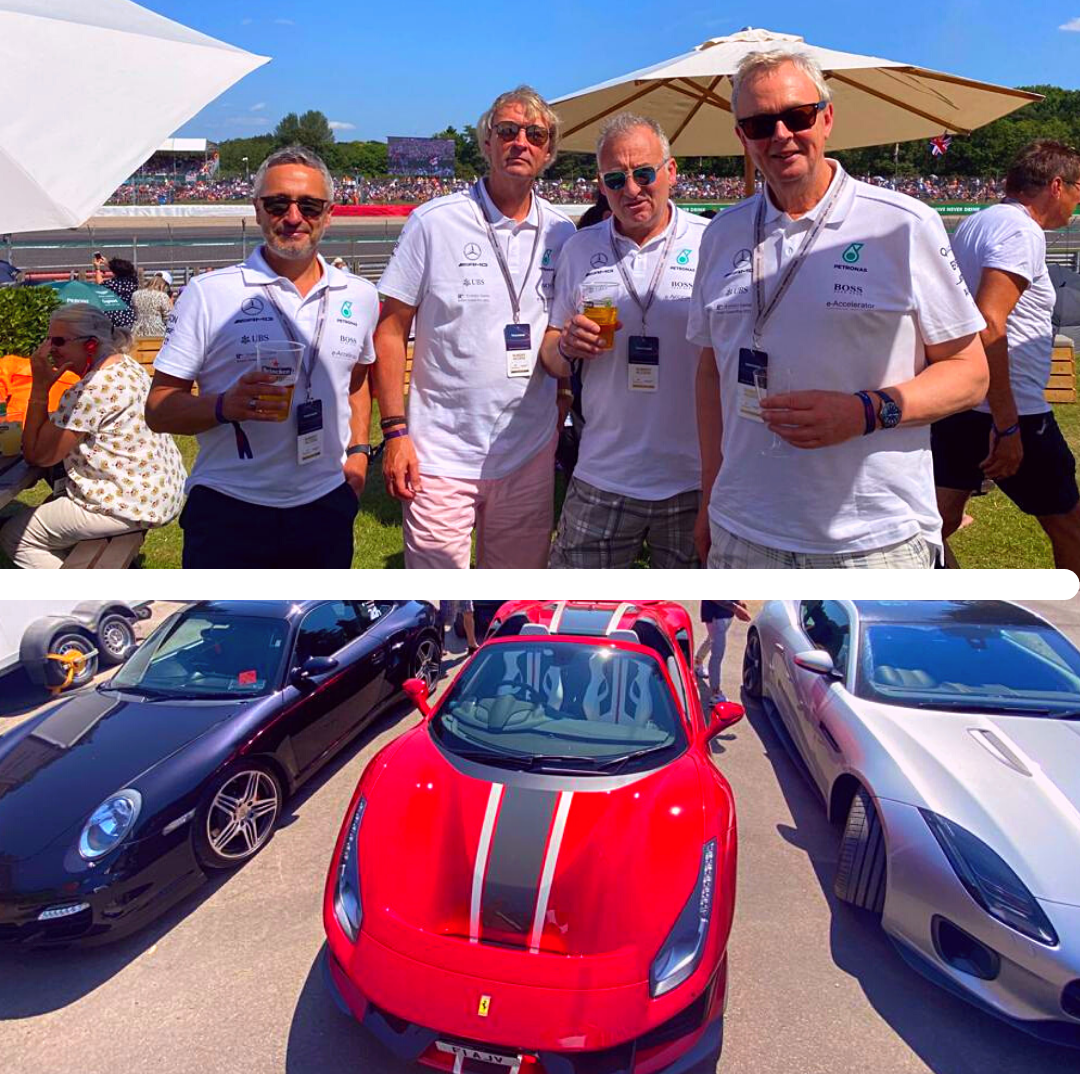 Sunday 18th July 2021
The British Grand Prix 2021
Silverstone Circuit
Join us for a fantastic day at Silverstone for the British Grand Prix.
We expect to have an exciting day on the inner track to watch the glory of the F1 with trackside hospitality.
Itinerary: 18 JULY 2021
09:10 Convoy meet for Bacon Rolls before the drive to Silverstone.
11:00 Trackside Hospitality Opens
12:00 Porsche Mobil 1 Supercup
15:00 Formula 1 Pirelli British Grand Prix 2021
17:00 Fusion Lounge After Party
19:30 Hospitality Bar Closes
Silverstone Race Circuit, Towcester NN12 8TN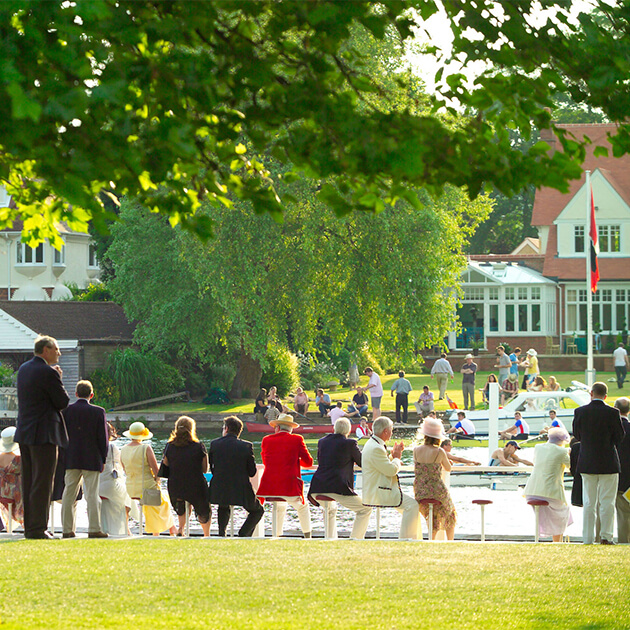 1st July
Henley Regatta
Henley
Join us for a quintessentially British day of socialising on the banks of the River Thames. Boaters mandatory.
Originally staged by the Mayor and people of Henley as a public attraction with a fair and other amusements, the emphasis rapidly changed so that competitive amateur rowing became its main purpose.
Itinerary: 1st July 2021
11:00 Welcome drinks and introductions at Fawley Meadows Official Hospitality Village
12:30 Private boat transfer from Fawley Meadows to Temple Island
13:00 Three-course lunch on Temple Island
16:00 Close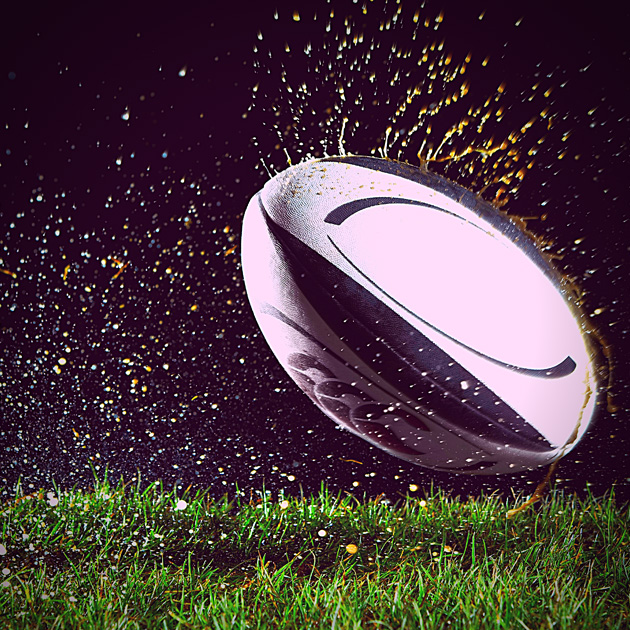 26th June
The Gallagher Premiership Final
Twickenham Stadium
Join us for the Gallagher Premiership Final, in the newly refurbished East Stand of Twickenham Stadium. Enjoy a delicious three course lunch, complimentary bar, and entertainment from guest speakers from the sport.
Please ensure you have a face mask to enter the stadium.
Itinerary: 26 JUNE 2021
12:00 Arrive to Twickenham Stadium
12:30 3 Course Lunch
15:00 Kick Off
16:40 Post-match refreshments
17:40 Bar Closes

The East Stand, Twickenham Stadium
200 Whitton Road, Twickenham TW2 7BA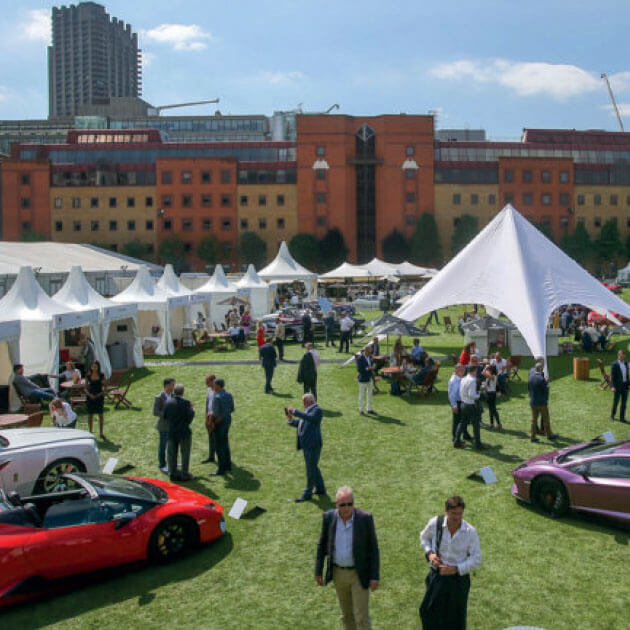 17th June
HAC Concours Car Show
Honourable Artillery Company
Seminar and lunch at this luxurious automotive garden party hosted in the heart of the City of London.

Itinerary: 17 JUN 2021
10:45 Guest arrival and welcome reception
11:00 Seminar
12:00 Champagne
12:30 Three-course luncheon
Honourable Artillery Company
City Road, London EC1 2BQ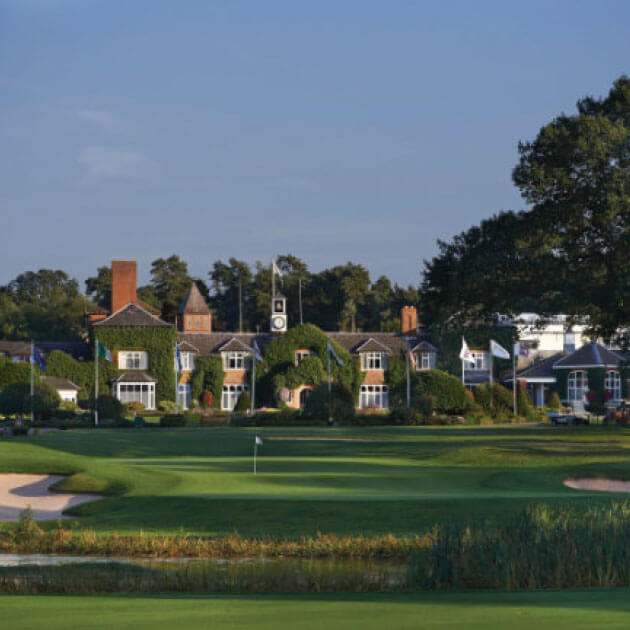 13th May
Evolution Capital Golf Day
The Belfry
A day of golf at this legendary, world class golf course followed by three-course luncheon and discussion.

Itinerary: 13 MAY 2021
08:00 Tea, coffee and bacon rolls at Sam's Restaurant
09:10 Golf at the Brabazon Course
16:00 Three-course lunch and discussion with competition prizes
The Belfry
Lichfield Road, Sutton Coldfield B76 9PR
Our Results & Case Studies
Our Client Testimonials

I am happy to say that Evolution Capital delivered great value to the shareholders in selling Equitalk to XFone Inc. last year.
John Burton
MD of Equitalk

We retained Evolution Capital to find acquisitions and have now completed our first successful transaction through them.
Mark Jenkins
MD of Callagenix

We were the very first sponsor of Evolution Capitals Maximum Exit programme and found it a great way of uncovering acquisition targets.
Simon Cleaver
Former CEO of Legend Communications Plc

We are delighted with the number of valid research opportunities that Evolution Capital has given us
Jamie Hughes
CEO of Pace Telecom

Thanks to help from Evolution Capital, who provided us with the strategic advice we needed, we were able to evaluate a number of options, and are now well placed to develop our business to maximise our profit potential.
David Meyers
Managing Director of Axis Telecom

I put great value on Evolution Capital's team professionalism and advice, and in particular found the networking opportunities of great benefit to Club Communications.
Tony Lewis
MD of Club Communications Ltd

We appointed Evolution to manage the sale of XaL, which I am please to say they accomplished in a professional and timely manner.
Andrew Hague
MD of XaL (Billing Online Ltd)

Evolution Capital completed successful and timely fundraising for my business.
Don McQueen
MD of Patherfinder Telecom Ltd

I have been continually appreciative of Evolution Capital's help and strategic advice which has always been provided in a highly professional manner.
Andrew Crane
MD of Inweb

The help and support that we received from Evolution Capital and Nigel Cook in particular was invaluable in completing an acquisition that had its share of challenges. I would certainly be happy to recommend their services.
Robert Woods
MD of Hobbs Parker 2000

Evolution were able to identify a buyer and complete the sale of my business in the very short timescale that I set them.
Jason Solis
MD of Modus Telecom Ltd